About Us.
Multiple System Atrophy (MSA) is a rare neurological disorder with currently no known risk factors, cause, remission or cure; prevalent in 4.6 per 100,000 people and characterized by problems with movement, balance, Ataxia and other autonomic dysfunctions.
MSA usually progresses more quickly than Parkinson's disease. There is no remission from the disease. The average remaining lifespan after the onset of symptoms in patients with MSA is 7.9 years. Almost 80% of patients are disabled within 5 years of onset of the motor symptoms, and only 20% survive past 12 years. Rate of progression differs in every case and speed of decline may vary widely in individual patients.
The Oluwafunmilayo Khafasat Fashina Foundation was established in the memory of Mrs. Oluwafunmilayo Khafasat Fashina and is geared towards providing awareness of this health condition; support individuals and groups with MSA, as well as their families and on-going MSA research.
Some of the activities of the foundation include:

Awareness Treks/ Walks to sensitize the public – We have carried out these walks in Ikoyi/ Victoria island, Surulere, Maryland, Ikeja and Yaba.

Free medical screening for members of the public.

Movement Disorder CME Seminar organized by FF Foundation for hundreds of General Medical Practitioners to boost MSA awareness in the medical community.

World MSA Day, celebrated every 3rd of October worldwide to reflect on the MSA campaign and remember individuals we have lost to MSA and those still fighting on.

FFFoundation sponsored Neurological training for nurses to introduce them to specialized care for MSA and PD patients.

Press conferences and press releases to create awareness through members of the press.

FFFoundation Youth Soccer Tournament/ Fundraiser.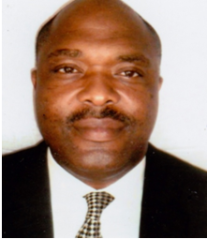 Anuoluwapo Eso
Anuoluwapo Eso, is the Managing Partner of ANU ESO & Co and was called to the Nigerian Bar in 1990. He is a graduate of Lagos State University and holds a Masters degree in International Law & Diplomacy. He is a member of the Nigerian Bar Association and International Bar Association. He is a close friend of the Fashina family, and is dedicated to fighting MSA. He is the Secretary of FFFoundation's BOT.
Adebola Olaniyi Sholanke
Adebola Olaniyi Sholanke currently the Human Resources Manager of Mobil Oil Nigeria plc, subsidiary of ExxonMobil Corporation based in the United States of America. He has held several other managerial and supervisory positions in a career spanning over Twenty Two Years. He is a close friend to the Fashina family and is thoroughly devoted to fighting MSA.
Olumide Olayinka
Olumide Olayinka is the Partner & Head of the Risk Consulting group at KPMG Professional  Services, Lagos.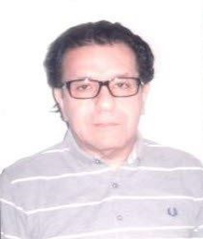 Anthony Risha
President, Board of Trustee, FFFoundation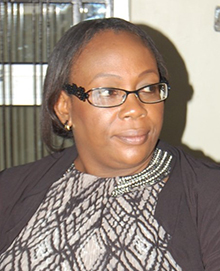 Prof. Okubadejo
Prof. Okubadejo is a lecturer and honorary consultant neurologist, College of Medicine, University of Lagos and Lagos University Teaching Hospital.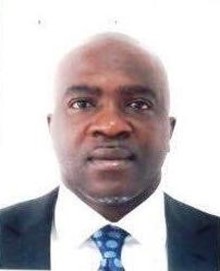 Ajibade Fashina
Partner at Pedabo Associates (an independent member of Morison international) and husband of Mrs. Funmi Fashina
Olukemi F. Onabanjo
Olukemi F. Onabanjo is currently the Head of HR of a large commercial Bank. She has a first degree in Economics, is a Fellow of Institute of Chartered accountants of Nigeria, with an MBA from IESE Barcelona and has had 25 years varied experience in Financial Management , Professional Accountancy , Relationship Management and People Management at a strategic level, from the Banking and Non- Banking , Telecoms and Oil and Gas Industries. She is committed to creating awareness of and supporting Interventions for MSA.
Dr. Omolara Ojo
Dr. Omolara Ojo is a lecturer and honorary consultant Neurologist at the College of Medicine, University of Lagos and Lagos University Teaching Hospital. She originally diagnosed Mrs. Funmi Fashina of MSA and acted as her physician in Nigeria until she passed away.